Make this hooded beach towel in a day, plus time for selecting the fabric.  Get creative with different color bindings, hand pockets or hood.  Even add  accessories like ears and eyes from our dinosaur, monster or shark patterns! 
Easy Sewing Pattern for Beginner (Especially good for Quilters)
Main Fabric:
High quality soft, absorbent terry cloth fabrics like this 100% cotton, or this gorgeous looped and super soft bamboo or a blend of those two will be the most suitable.  Try waffle and thermal knits, if you aren't using accessories. 
Not suitable for fabrics that shed when cut.  Order a sample, or go locally to purchase appropriate fabric.  Ask / observe how it cuts or shreds when you ask the counter to cut a small remnant.  
You can use a weight range for this product up to 13- 16 oz/yd.
Binding Fabric – 1 Yard of any cotton woven fabric, like Kona, broadcloth or medium quilting cotton, 4-5oz/yd coordinating colors.
Prepare your fabric like below:
Pre-wash both fabrics with a little soap
Tumble dry with low setting with dryer sheet and press the binding fabric.
Estimated Paper: 24 pages, plus instructions
Extremely Simple Construction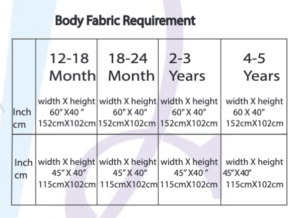 Recent Posts