Understanding Ease in Sewing Patterns
As a home sewist, understanding "ease" is crucial for making garments with the perfect fit. Ease refers to the extra room built into a garment to allow for movement and comfort. It is the difference between the circumference measurements of the figure and of the garment. To achieve a comfortable and fashionable fit, it is important to understand the amount of ease included in a pattern and whether it is suitable for your body type and the type of fabric you are using.
An alternate way to explain: Ease is the difference between the circumference measurements of the figure and of the garment. For example, a fitted woven dress would have ease added to the pattern and would be suitable for a more structured fabric like a wool or twill and allow comfort in movement; a loose-fitting top with a larger amount of ease would be better suited for a draping fabric like a rayon or silk; and a knit top, like a tank top would have negative ease, which allows for the knit or stretch fabric to stretch and stick to the body more closely. One of the best ways to ensure a perfect fit is to make a muslin, or test garment, before cutting into your final fabric. This will allow you to make any necessary adjustments to the ease before cutting your final fabric. It's important to use the same type of fabric for your muslin as the final garment, especially if the final garment fabric has stretch. This will give you a much more accurate idea of how the finished garment will fit. At SewingPatternSecrets, we understand the importance of ease in sewing patterns. That's why we include an ease statement for all of our patterns, which is included in red text underneath the measurement chart on Page One of the Instructions PDF. Our patterns are designed to help you achieve a professional looking garment, and we are dedicated to providing our customers with the best possible sewing experience. If you're looking for high-quality, stylish patterns that are easy to understand and use, look no further than SewingPatternSecrets. Visit our website at
www.sewingpatternsecrets.com/vsl
to see our collection of patterns and start your next sewing project today.
Ease in Sewing Patterns
Positive Ease
in sewing refers to the amount of extra room in a garment, beyond the wearer's body measurements. This can include wearing ease, which allows for comfortable movement, and design ease, which is added for styling or aesthetic purposes.
Negative Ease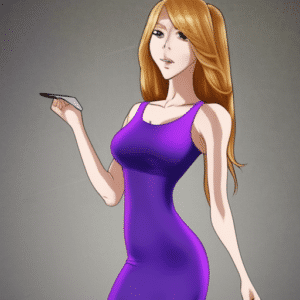 Negative ease, on the other hand, is when a garment is made smaller than the wearer's body measurements to create a tight fit.  This is why upon comparison, a knit/stretch pattern is substantially smaller all around than a woven pattern. Negative ease is a consideration in pattern making and garment construction for knit and stretch fabrics. It is when the final measurements of the garment are smaller than the wearer's body measurements. However, the stretch in the fabric will provide room for movement and comfort. It is important to match the stretch percentage of the fabric with the stretch percentage of the pattern to achieve the best fit when using negative ease in knit garments. Understanding ease is important when using sewing patterns, as each pattern company may have their own measurements and ease allowances, which can affect the final fit of the garment. To ensure a proper fit, it is recommended to not only measure your body but also check the finished size measurements or measure the pattern pieces minus the seam allowance to get an idea of the included ease.
When using a sewing pattern, the ease included in the pattern can greatly affect the final fit of the garment. This can make it difficult to predict whether a garment will be loose or fitted, even if the pattern states its intended fit. Ease can also be a personal preference, as some people may find a certain amount of ease to be too baggy or too tight. Body measurements + wearing ease + design ease A (bare) minimum of ease or wearing ease is around: • 5cm / 2" around the bust • 2.5 cm / 1″ around the waist • 3.8 cm / 1 1/2″ around the hips So with wearing ease you are able to move, sit and breathe in the garment, but if you want to add a flowy skirt or maybe a boxy fit, that's where design ease comes in.  There are no rules, it's up to the designer or your personal preference, but there are some rough guidelines you can use. In addition to the basic ease, there are also specific categories of ease that may be added to certain areas of garments such as:
the bust area in shirts, dresses and tops
the hip area in pants, skirts and shirts
the bust area in jackets and blazers
and the bust area in coats.
These extra ease amounts can vary depending on the design and style of the garment.
Recent Posts